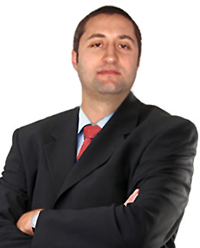 We, at Manage That Money, are committed to providing high-quality "useful" content on debt related matters and money management. Our aim is to help you attain financial independence through following the right advice; so that you can lead a stress-free life.
All our content has been prepared by industry experts who know the in and out of debt and money management. So, it is all reliable information that you can use and benefit from. The content is aimed at providing the consumers and businesses in USA with tips and advice on how to handle debt and money-related matters with ease.
We have tried to keep the content comprehensive, complete and accurate so that you don't have to visit various websites. At the same time we have made sure that you get only useful and relevant information from us; and not irrelevant information that will just waste time. You might use the advice and information or you might ignore it, but you will always feel better informed when you read our pages.
So, what all do we discuss here at our website?
You will find high-quality, original content on debt-related matters. This includes topics like debt consolidation, debt management, debt settlement, debt collection, credit counseling, bankruptcy, credit card debts, credit repair, credit reports, student loans, rights and responsibilities of businesses and consumers in financial/debt scenarios, money management, and help on various other financial issues. This information will help you get rid of your debt-related stress and pursue better regulation of debt industry. What's more, it is all free information.
Moreover, we have ensured that all this information is presented to you in an easy-to-understand manner so that anyone and everyone (irrespective of their background or income) is able to benefit from it. We believe that with this advice and information, you will be able to avoid/solve financial problems, make better decisions on financial matters and save time/money.
Wishing you success!
David Smith
Chairman and Founder
ManageThatMoney.com, Inc.